Meet our team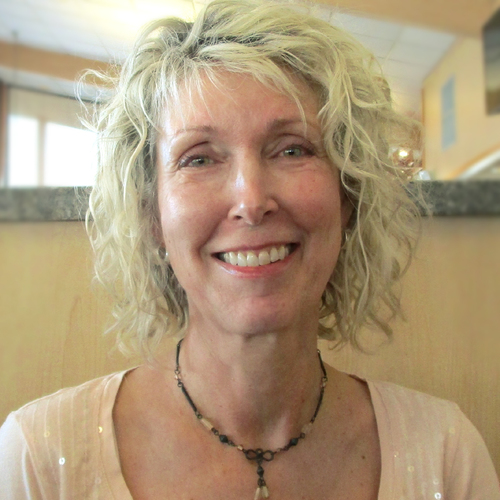 Robin Rogers
, REALTOR, Broker-Owner, CRS, TRC, MRP; Member, Institute for Luxury Home Marketing
What to expect from us
I don't like the feeling of being "sold to," and you probably don't either. Our team will give you as much information as we can, and we'll also give you our advice based on years of experience. You may not even have to ask!
For sellers, our goal is to help you get where you need to go on time, while keeping you in the loop. We'll give you our honest advice on what will help sell your home quickly in today's market. We'll also help you position your home on the market, negotiate the best terms in a contract, and oversee the details during the busy time up to closing.

If you're looking for a home to buy, we will show you all of those that meet your needs and that you're interested in. If you will be buying a home or investment property sight-unseen, we will preview those you're interested in and even take extra photos for you. We will stay in the price range that you tell us you want to be in, even if you can afford more.

If you want us to sell your home, we will research what nearby properties with similar attributes are selling for. You'll know up front exactly what the competition is like. We will share with you what you can do to improve your chances of getting a higher sales price and selling faster. We'll help you with the negotiations and oversee the transaction carefully, all the way to closing.

Robin the traveler
I grew up in San Antonio, and moved to Hawaii in 1990. I lived there 7 years, visiting all the islands except Molokai, as well as New Zealand and Australia. Then I moved to England, where I had the opportunity to travel all over the UK and Europe. I managed my own rental property in Hawaii and invested in real estate in England. My goal is helping you make sure your dream home is a good investment, too.

After over 6 years in England, I came back to my home town. Living and traveling overseas gave me a chance to learn about many cultures. During this time, San Antonio changed a lot. Today its economy continues to grow, and the cost of living is low compared to similar-sized cities. It is also even more of a cultural melting pot than before.

Experience counts
I am a Certified Residential Specialist, a designation awarded to only 4% of Realtors. CRS members must complete a certain number of transactions and specialized real estate courses to qualify. In addition, I have earned the NAR's environmental GREEN designation, as well as the Military Relocation Professional certification.
Cassie has a passion for rental homes. She manages her own investment properties, and assists in managing and leasing them for our clients. She also performs property inspections and coordinates repairs, drawing on her hands-on experience in the construction industry. Her knowledge benefits our clients who need to just make a few repairs, or those who wish to completely remodel their properties. She specializes in helping buyers evaluate properties that need some work that other buyers would shy away from, making them good deals. She also helps sellers who need to know what repairs or updates would be cost effective before putting their homes on the market.
She knows how to run the numbers on cashflow and ROI, and can share the spreadsheets she helped develop to quickly analyze potential properties. Understanding the path of progress and local trends is a key part of choosing a good long-term investment property, so Cassie regularly does research through both the MLS and relationships with other investors.
After serving in the military, Michael started a new career in real estate by investing in homes to remodel and sell. He has been a REALTOR with Silverbridge Realty since 2015, and specializing in investment properties and rehabs. He is experienced with rental properties and flips, as well as working with buyers. Michael also provides staging services to sellers to enhance their homes' appeal.
Contact Michael to help you buy or sell your home or investment property.
Why choose Silverbridge Realty?
"Works well with others"
We can refer you to other professionals who are dedicated to serving you during and after your real estate transaction. They include mortgage brokers, remodeling and repair contractors, property managers, insurance agents, and tax professionals, as well as other selected Realtors all over the country. We will still be available as they help you with your sale or purchase.

We serve home buyers and sellers, as well as real estate investors, in the San Antonio metro area. This includes Bexar County and Alamo Heights, Terrell Hills, Stone Oak, Deerfield, Hill Country Village, Shavano Park, Hunters Creek, Olmos Park, Monte Vista, and King William.

We also work in the beautiful Texas Hill Country north of San Antonio, including Garden Ridge, Schertz, Cibolo, New Braunfels, and McQueeney, in Comal and Guadalupe Counties. We try to live by the Platinum Rule: treating everyone the way they want to be treated, with discreet and professional representation of our clients.
By the way...
If you are dreaming of a vacation home on the beach in Hawaii, on the golf course in Florida, in the mountains of Costa Rica, on a lake in Panama, on the coast of Spain, or in the hills of Italy, please let us know! We will locate the best real estate professionals in our global network to help you find what you're looking for.